The challenge
Apex NZ (previously MMC) was a typical small-to-medium NZ business that achieved "overnight success" by investing strategically in software over more than a decade. It has progressively developed, improved and extended its platforms to support its operations, clients and their investors.
As with many organisations that do in-house software development, what was fit for purpose in the company's early days eventually becomes a bottleneck for future growth. By 2022 Apex NZ had really outgrown its 'heritage' reporting solution and needed a modern data architecture that was better suited to the massive scalability that can be achieved with cloud services.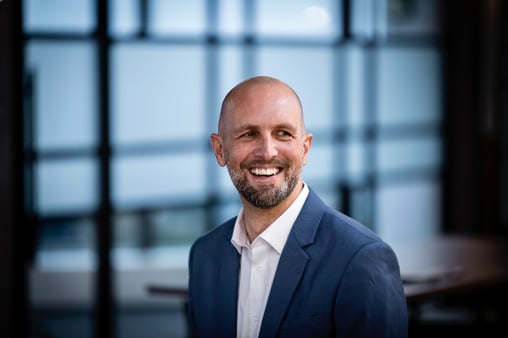 Josh Arnold, Chief Product & Technology Officer, Apex NZ
"It's really the curse of success," says Josh Arnold, Apex NZ's Chief Product & Technology Officer. "Things that worked perfectly fine when we had 30,000 investors on the platform started to creak a bit when we reached 300,000. By the time we were approaching a million investors, things were really starting to hurt."
Apex NZ's reporting relied on outdated SQL Server Reporting Services (SSRS) tooling, with the Nexus Fund Administration platform's operational data store as the source. This meant that analytical needs like reporting and other data extracts would sometimes clash with lots of daily operational processes. They moved to an Always On Enterprise Cluster in 2021, with reporting needs funnelled to a read-only secondary. This improvement got them through 2022, while they were busy onboarding BNZ and KiwiWealth as well as handling the growth of their existing clients. "We understood very well that what got us here won't get us to where we want to be," says Arnold.
One of the biggest 'crunch' processes for the whole business is the annual year-end tax reports. Tax reporting is complex. It pulls in vast amounts of data and performs a massive number of complex calculations with over 4000 lines of SQL and 21 associated objects, all of which needs to be checked and verified as accurate. Apex NZ produces reports on behalf of its more than 50 clients based here in Aotearoa and involves disseminating tax certificates to over a million investors.
To make it work in April-May of 2022 required manual workarounds, cutting the batch size into small enough chunks to get the reports to run. The Apex NZ team worked long hours to get reports out on time. Doing this was tedious and tricky, and Apex NZ was particularly concerned about burning out key people doing this manually.
The process put massive pressure on the whole Apex NZ team to deliver reports to clients accurately, securely and on time. "We got through the previous tax year end and everyone looked at each other and said, 'Let's not do that again'; it was just too painful," says Arnold.
The Product & Technology team that Arnold leads at Apex NZ had less than 12 months until the next reporting season to migrate the process from SSRS to something more scalable and efficient: they also wanted a solution that could enable safe and secure sharing of data with clients; could manage the sheer volume of data with ease; and could develop and grow alongside the business.
Apex NZ turned to Qrious, already a trusted partner, for advice and help to chart a way forward.