The solution
In line with NZQA's strategic goal to become an 'intelligence-led organisation', it wanted a data platform that could provide a 'single source of truth' for reporting and analytics. It aspired to have an entirely cloud-based solution that was proven and required little effort to administer. Snowflake ticked all the boxes.
Qrious' role was to establish the Snowflake data warehouse platform and, crucially, guide NZQA through the robust certification and accreditation (C&A) audits.
"Myriad compliance activities, such as a privacy impact assessment and a security risk assessment, had to be completed before we could stand the platform up and integrate it with our backend systems," says Fernyhough.
Work was set against the backdrop of a tight three-month timeframe to ensure tens of thousands of students could sit their end of year exams. C&A was pivotal; any slippage in the process would impact delivery.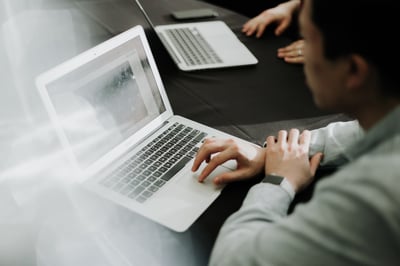 "The high quality of Qrious' design documentation, and the speed with which it was produced, aided a smooth C&A process," says Fernyhough.
NZQA knew it needed an assessment reconciliation tool (ART) to service the data; it was the first product to be built on the warehouse platform. Qrious designed it, but first, it helped NZQA to visualise the output.
Qrious began by understanding what was important to the organisation and developing the concept for the finished product – what it could look like and what it could do. Working backwards, it determined how to build it and what impact it would have on the underlying warehouse design.
"I loved their methodology," says Andrew Smith, NZQA's Data Warehouse Project Manager. "Qrious started with the customer experience before designing the solution. I hadn't seen this approach before and it was really effective."
Qrious completed the solution using Fivetran to extract and load the data into Snowflake, the dbt tool to transform the data, and data visualisation software Power BI to produce the outputs.